About Grizzly Solutions - Superior San Antonio Pressure Washer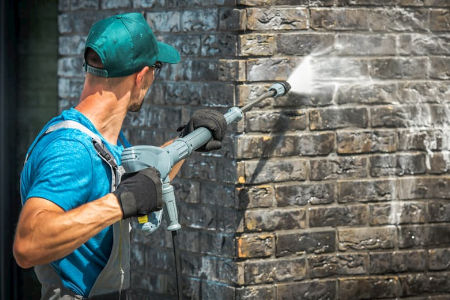 Do you want the top pressure washer in San Antonio to help you transform the look and feel of your home or business? Then look no further! Grizzly Solutions is ready to assist!
Over the past couple of years, we've been offering unmatched pressure washing in Antonio. What sets us apart from any other pressure washer in the region isn't just our vast amount of experience and knowledge in the industry but also our commitment to ensuring your satisfaction. When you hire us to be your dedicated pressure washer, you can rest assured knowing we'll take care of you.
We provide numerous pressure washing service packages, including concrete cleaning, solar panel cleaning, fence cleaning, graffiti removal, and much more. If your goal is to help you transform the look and feel of your San Antonio home, we believe we're the pressure washer to do it. Make sure to reach out to us today to learn more!
DON'T WAIT! GIVE OUR SAN ANTONIO PRESSURE WASHING PROS A CALL TODAY!